Today's review will be on Genesis Mining. Is Genesis Mining a scam or a legit platform for you? Are there better alternatives out there? Can you make good earnings from it? These are some of the main questions we will focus on!
Product: Genesis Mining 
Website: www.genesis-mining.com (3% discount only through this link)
Owner: Marco Streng and Stefan Schindler
Price: Depends on how much investment
Who is it for: People looking to mine Bitcoin and/or other cryptos
Overall rating:
(4 / 5)
---
P.S.
Before we continue with the review it is important to mention that around 99,99% of the cloud mining platforms out there are scams, they claim to mine but in reality, they don´t so please be aware of that and ALWAYS do your research on a platform you are interested in joining to avoid losing your money. Worth to mention here is that around 95-99% of all cryptocurrencies are scams too.
==> Click here to understand how you can avoid the crypto scams
Ok, with that being said let´s continue with the review of Genesis Mining.
---
What is Genesis Mining about?
Genesis Mining is one of the oldest and also most well-known and trusted Cryptocurrency mining platforms. It is a cloud-based platform, meaning týou do not need to download anything to getting started.
Genesis Mining is one of the oldest and also most well-known Bitcoin cloud-based mining platforms available, it was founded in 2013. It got a (known to the public) mining farm that is set up in Iceland (see video below).
---
How does it work?
The process of getting started with Genesis Mining is super simple. It basically works in 2 steps.
1: You sign up for a free account
2: You buy some hash power and you are set!
---
Can you only mine Bitcoin?
What kind of Cryptos can you mine on Genesis are the ones listed below: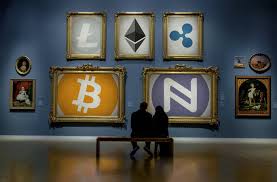 Bitcoin
Ethereum
Dash
Monero
Zcash
P.S.
Bitcoin mining is the most popular but keep in mind that the difficulty for mining it has increased, so you might want to mine other cryptos than Bitcoin instead as you might have a bigger chance to better (faster) earnings that way.
---
What payment options do you got?
You can buy hash power with either a credit card or directly with Bitcoins.
---
Is Genesis Mining a Scam?
So, is Genesis Mining a scam? No, it is not a scam, they have proven that they got a real mining rig that is operating in Iceland. They also got real physical owners and a real physical address. They have been mining since 2013 and might be your best option for mining on a cloud-based platform.
---
The pros and cons
As always we provide you with both the positive sides as well as the negative ones in this part of the review. Below are some clear ones on both sides of the spectrum:
The good
Very simple to use the platform
You can buy with a Visa or Mastercard
Most well-known and trusted mining platform out there
The bad
Withdraw limits
Earnings are slow (at least on Bitcoin)
---
Are there better alternatives out there?
Well, to be honest, I would say that Genesis Mining is probably your best alternative out there. However, there is one that is very similar and just as easy to use. The one I talk about is the well-known Hashflare. 
==> Click here to check out Hashflare
---
Final words and verdict
Verdict: Legit
Overall rating:
(4.5 / 5)
Ok, that sums up the overall picture of this cloud-based mining platform very well, it is legit and it is also one of the best alternatives out there for mining. It is super simple to get started and use it and if mining is something you want to try then you might just have found yourself your best option here.
P.S. Be aware of that the difficulty for mining Bitcoin is pretty high right now, so you might want to check on other alternative coins instead.
Another thing, please do NOT invest more money than you can afford to lose into this or ANYTHING else. Stick to that rule of thumb and you will be just fine.
Hope you found this short review on Genesis Mining to be helpful and now you got a better understanding of what it is and that it is not a scam. If you have used it yourself please share your experience with us in the comment section below as it can help others. Also, if you have any other question on this review I will be more than happy to answer them below.
I wish you success!
John
Founder of: King Cryptos